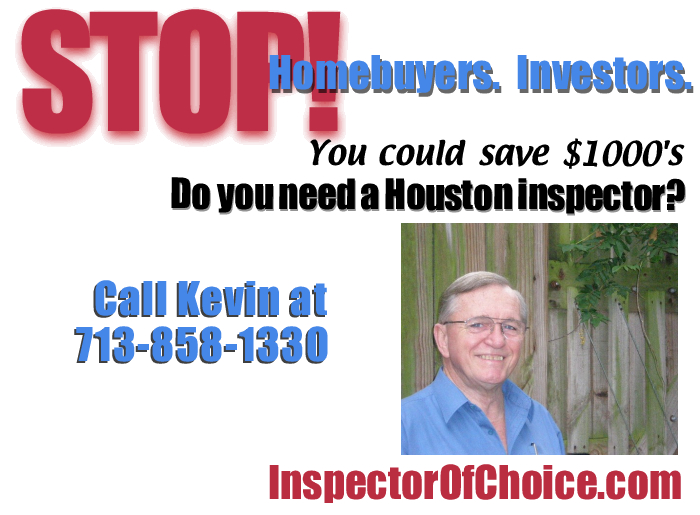 License # 3234
Hi, I'm Kevin Smith, a licensed real estate inspector with over 2,000 inspections under my belt.
If you are a homebuyer, you need to know what repairs are needed so you won't face the most costly surprises after moving in. AND…you can take the repairs into account when making your offer.
As an investor who specializes in investment real estate and rehab consulting, I advise investors….Don't end up being an "Ex-Investor" because of costly mistakes. Having been through over 100 rehabs myself, I look forward to helping you develop your rehab budget…in concert with your rehab lender.
Do you know…
How to keep from losing your invested money?
Where the landmines are?
What the seasoned buyer does to avoid mistakes?
What are the biggest repair expenses are in buying houses?
How to keep from paying too much?